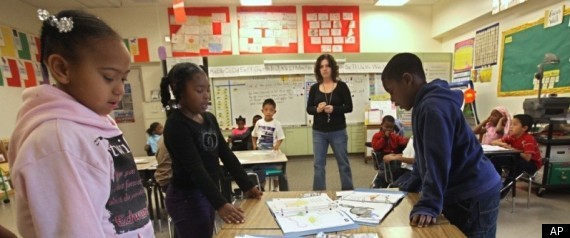 From the Norwalk Patch
The arrest last week of a 33-year-old woman of "no fixed address" on charges that she illegally enrolled her five-year-old child in Brookside Elementary School has generated lots of comment outside Norwalk about whether or not the woman should have been charged.
Tanya McDowell was charged by Norwalk police with first-degree larceny, a felony, and appeared in state Superior Court in Norwalk on April 15. Police said McDowell committed first-degree larceny because enrolling her child cost the city the equivalent of about $15,686—the average annual cost per pupil of education in Norwalk Public Schools in 2010.
"Typically, when there is a residency question, a private investigator is hired to handle the matter, authorities said, so why this time police were called in resulting in criminal charges is unclear," according to a report on the NBC Connecticutwebsite. The Associated Press also covered the case, as did The Huffington Post.
Bloggers, including RiShawn Biddle of the"Dropout Nation" education blog and the Hartford Courant's "Confidential" blog—have commente on the case, as has The Root online magazine,